Ambition of "space cowboy" | Elon Musk - SpaceX
---
Living on austere for no more than 1 USD / day as a student, but by the age of 31, Elon Musk was an Internet billionaire. Now he is at the forefront of a space race with the ultimate goal of sending humans to Mars.
However, there is still a quieter, less ambitious project ahead of him: the world's first electric sports car that can outrun a Ferrari. After four years of hard research and development at a workshop in San Carlos, southern San Francisco, Tesla Motors, the first new car company in the United States in which he is chairman, prepares to launch the car. Roadster electric sports car is expected to change the whole car industry.
Bold projects
The project cost him about $ 27 million, and the 2-seater Roadster is expected to cost around $ 92,000. Musk said US Secretary of State Condoleezza Rice once tested the Roadster, while California Governor Arnold Schwarzenegger strongly supported the project to produce this eco-friendly vehicle. Roadster uses 6,831 lithium-ion batteries, faster than F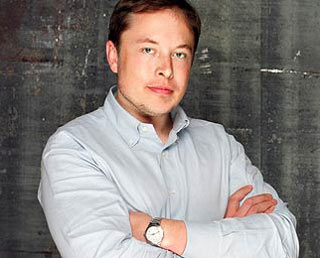 Elon Musk (Image: Economist)
errari and "green" are twice the Prius, electric and gasoline powered cars of Toyota. Roadster's "green" policy also extends to vehicle noise when the Roadster has no engine noise, because it doesn't have a motor at all. Musk has made no secret of his ambition to turn Tesla Motors into a 21st-century Ford Motors.
Musk is a big fan of big ideas. He not only seeks to change the way we drive but also learns how humans will live on Mars in the future. That's why he invested at least $ 100 million to set up SpaceX - a rocket company - in 2002 to send people to space, with the final destination being Mars. SpaceX received $ 278 million from NASA to develop a new ship instead of a space shuttle and signed several $ 122 million contracts with the Pentagon. The work at SpaceX Company currently accounts for about 80% of his daily work.
"10% of players, 90% of engineers"
Musk is no stranger to such bold projects. In 1999, he founded X.com Company, the precursor of online payment service Paypal, and sold it to online auction site eBay for $ 1.5 billion less than 3 years later. Musk was only 31 years old.
Fortune magazine currently ranks Musk at number 12 on the list of 40 richest people under 40 with an estimated net worth of $ 1.5 billion. Many people see Elon Musk as both a playboy and a space cowboy, an assessment that is not too much to know if he once owned a collection of high-speed cars and even a military plane. Soviet L39. However, Musk admitted that he only had "10% of a player", the remaining 90% was of an engineer.
Elon Musk was born in 1971 in Pretoria, a city in North Johannesburg (South Africa), whose mother is a model fluent in 6 languages, and his father is an electrical and mechanical engineer. Musk probably inherited the adventurous bloodline from his grandfather - a adventurous Canadian here.
At the age of 12, Musk made his first small deal: selling the code of a computer game to a magazine for $ 500.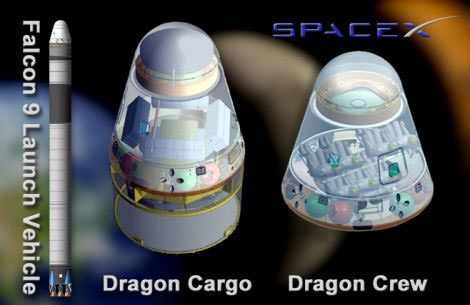 At the age of 17, Musk tried to persuade his father to live in the US or Canada, where he believed he could achieve great results, but his father refused. Undeterred, Musk applied for Canadian citizenship and studied for two years at Kingston University, Ontario, before receiving a scholarship to study business and physics at the University of Pennsylvania (USA), where he used to live under austerity. with an amount of 1 USD / day.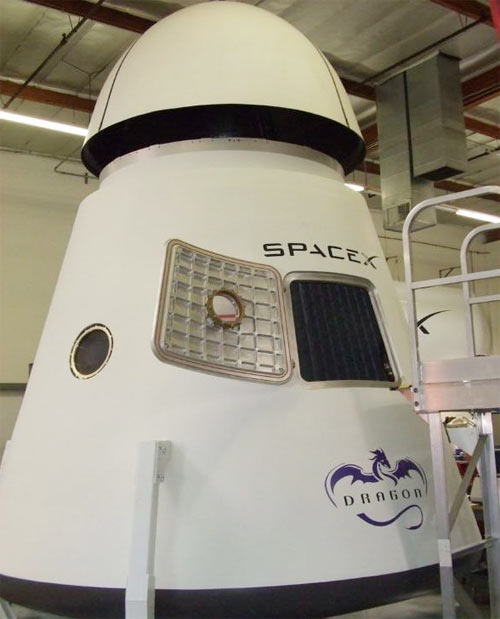 (Photo: Carriedaway.blogs.com)
Never stop exploring
In 1995, Musk moved to California to study for a PhD in high-energy physics at Stanford University, but didn't attend any classes. Instead, Musk opened Zip2 Company, an Internet company that specializes in providing content for media companies. Four years later, Musk sold Zip2 to Compaq for $ 307 million in cash.
After becoming a billionaire thanks to Paypal, Musk began looking around for new adventures and suddenly remembered that NASA had always been planning to explore Mars since the Apollo lunar exploration program. However, when he entered the NASA website at the time, Musk was frustrated by not seeing such a plan. He was even more disappointed when he realized that the aviation industry is becoming more expensive - rather than cheaper - but the efficiency has not increased at all. So, in early 2002, Musk gathered some of the world's leading space experts with the determination to improve the efficiency of the industry, and decided to set up SpaceX Company with great ambitions.
As a student, Musk often thought that exploring space, clean energy and the Internet were the areas that would have the strongest impact on the world in the future. At that time, he probably did not expect that he had been making a mark in these fields.
---
---
FIDITOUR TRAVEL COMMUNICATION COMPANY
Representative: Mr. Tran Van Long - Chairman and General Director
Head office: 95B-97-99 Tran Hung Dao, District 1, City. Ho Chi Minh.
Hanoi Branch: 66 Tran Hung Dao, Hoan Kiem District, Hanoi
Phone: 028 730 56789 | Hotline: 19001177